This original Lotus Cortina Mk2, is being offered for sale, as part of a collection of historic cars.
The car is ready to race.

Engine (Lotus Twin Cam 1600cc):

3 hours race after complete renovation and rebuild.

Steel crankshaft, race bearings, crankshaft, lightweight clutch all balanced as one part.

Steel connecting rods (weighted) forged pistons (akralite), engine block height adjusted (optimized compression). Dry sump, tank mounted in rear of car for weight balance optimization.

Cylinder head ported, maximum size steel valves and brass valve guides. Armor valve seats for unleaded fuel use. Two double carburetors adjusted and optimized. Race exhaust manifold.

Engine is race ready and fine-tuned in mint condition. 179.1 HP (164nm torque).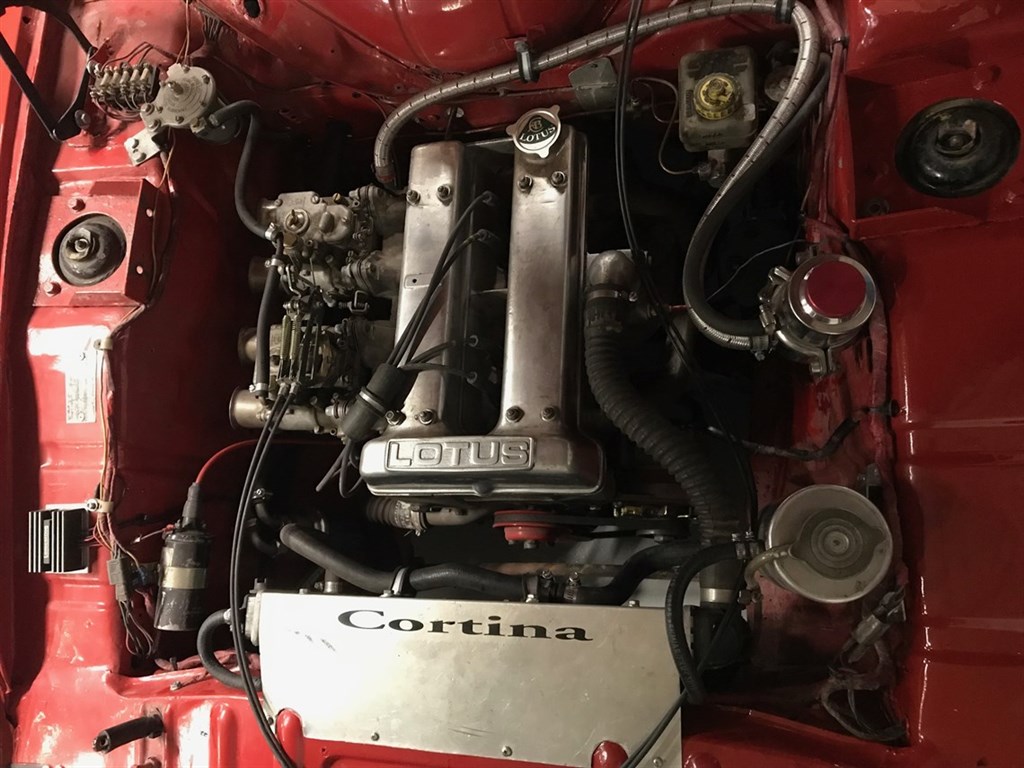 Gearbox:

Only been driving 8 hours since newly rebuild.

4 gear H-shift Quafie straight cut gears. 1-gear long. 1-gear: 2.48, 2-gear 1.69, 3-gear 1.21 and 4-gear 1.0. Short / close shift. New race clutch.

Rear…